MOVING YOU FROM
VISION TO VISIBILITY
Coaching and Consulting
for a Life and Business
that LIGHT you up.
Do you have a VISION, an idea or inkling inside that you'd LOVE to bring to Life? 
A small voice saying 'you were made for more' and 'it's time to change'?
Let's move you from Dreaming to Doing and from Vision to VISIBILITY!

My name is Nicky de Koning and as a  Life and Business Coach I love bringing you
beyond blocks towards freedom, flow and fulfillment in your life and business.
Are you… ambitious and adventurous yet slightly stuck, stressed at the moment and ready to….
THRIVE in Life?
Are you… an inspired entrepreneur, wanting to boost your business and ready to move from Vision to VISIBILITY?
Focus on what Fulfills you.
Do you know what drives you? Once you do, you've found an unlimited source of power that brings out your potential and brings purpose to life. You know it when your eyes light up, that SPARK. As a certified holistic life coach, it's my passion to support you in finding and following it.
Supporting you to Find and Follow your SPARK.
As a Business Coach with 10 years (mainly online) marketing experience in both the non-profit and for-profit sector, I love supporting entrepreneurs to Shine Online by building and boosting your brand in an authentic way. 
Always addressing both business and personal growth as you move from from Vision to Visibility. 
Inspiring Entrepreneurs to Build and Boost your BRAND.
I also enjoy exploring words and the world and sharing love and laughs.
You can read more here or apply for a free clarity call to take that next step towards a life and business that light you up.

What to Expect? Testimonials

'Nicky has a profound talent to see the potential in others. Her reflections and feedback helped and encouraged me to step up to do what my heart longed to do, but which I didn't give myself permission to. For instance, did we brainstorm ideas how to increase my wealth, which helped me amongst other things to achieve a major shift in my career! Thank you for everything, Nicky!'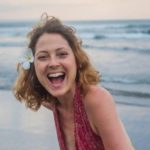 "Thank you so much for your session helping me to get to the bottom of some of my fears around public speaking and what was holding me back.
Before our session the thought of public speaking petrified me and I was dreading having to do a talk later on that day, but you helped me to change all that! I can't believe how much I LOVED getting up and speaking! I wasn't nervous and had so much fun presenting.
Thank YOU so much Nicky! Seriously, our session was brilliant. I can't believe how deep we went in such a short time."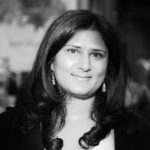 Nicky is a human angel, that's for sure. In a brief breakfast chat she coached me through a deeply set traumatic memory and belief I had been holding energetically for what feels like my entire life. I was ready to release it but with Nicky's support I felt safe in doing so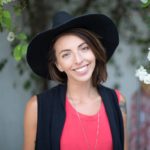 "I Just had my inner critic session with Nicky, and all I can say is, wow. This simple session is actually a life-changer! I want everyone I know to do it! The world would be a different place if we all rose above this inner critic. So if you're wondering whether or not this is for you, wonder no longer. The answer is yes. You will stand taller afterward. Thank you, Nicky! You are a treasure"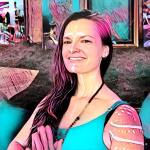 "After spending an afternoon with Nicky focused on goals and dreams, in one brief sentence, she was able to shift a mental pattern from fear to freedom which set me on track for success and growth immediately. I have been able to apply this to multiple areas in my life since! Thanks for your highly effective, professional support Nicky!"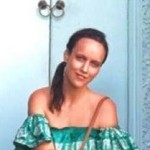 "The decision making meditation you guided was the highlight of our Skype session" And on top of your ability to empathize you guided me with your calming voice through a beautiful meditation. This decision-making meditation you guided was the highlight of our Skype session and I am still speechless when I start thinking about this experience"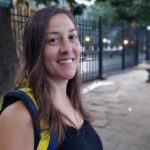 Something is wrong.

Instagram token error.
© Copyright 2019 l Nicky de Koning Coaching