for A LIFE THAT LIGHTS YOU UP
Finding and Fueling your Inner Fire.
Are you:
Adventurous and ambitious, 
Wanting to make the best out of this precious life?
 Yet currently feeling slightly stressed or struck?
Ready to once again…. THRIVE in Life?
 '"Don't ask yourself what the world needs.
Ask yourself what makes you come alive, and go do that,
because what the world needs is people who have come alive."
-Howard Thurman

Do you know what makes you come alive?
Let's fuel your inner flame so you can shine brightly again!
Life happens. Circumstances occur that may make us doubt ourselves or our direction, dim our inner light,  feel stuck, stressed or plain exhausted. 
But no matter the weather, the sun always shines behind the clouds. In the same way, your hope, wisdom, creativity and positive outlook may simply need to be uncovered or rediscovered. 
During these life coaching sessions, we will set about to find the spark that ignites your inner fire (= that peaceful passion and joy for life!) I'll be fanning your flames for a while, until you re/discover how to fuel your own inner fire. 
I truly can't wait to walk together for a while!
Light Up Your Life Coaching 
(1 on 1)


These life coaching sessions focus on finding your inner spark. 
Reigniting passion, purpose and peace in your life,
How do we go about it?
Each coaching session is completely unique, using different techniques, depending on your needs. But there are some elements  that stay the same. Next to full attention and an open heart, they are:
Focus
FINDING YOUR FOCUS
At the beginning of each coaching trajectory, we define a life area and vision that you would like to zoom in on during our sessions. This focus will remain our red thread throughout our time together.
Flow
FOLLOWING THE FLOW
For each session, we start out with a specific theme. Along the way, words or gestures or memories may point to precious cues for underlying but unconscious issues, that speed up our process.
Freedom
FINDING FREEDOM
Freedom is the end goal as well as part of the method. We always aim to find freedom in a certain area of your life and personality. On the other hand, by freely expressing what's on your heart during our sessions, you'll start rediscovering and reconnecting with your own inner wisdom.
 • Coaching Sessions (1, 3 or 7x) depending on your package.
• Personal practice point at the end of each session.
• Weekly check-in moment to stay on track!
• Skype, Zoom, FB Video –  You choose.
•  Schedule your own sessions.
1 Single Session:
125,- USD


3 Sessions:
359,- USD


5 Sessions:
598,- USD
(All-In prices, no surprises!)
Interested? Below you can apply for a complementary 'Clarity Call'.  If it feels right on both sides, we'll schedule a free Skype session 
where we zoom in on your personal or business potential.

What to Expect? Others About Nicky

'Nicky has a profound talent to see the potential in others. Her reflections and feedback helped and encouraged me to step up to do what my heart longed to do, but which I didn't give myself permission to. For instance, did we brainstorm ideas how to increase my wealth, which helped me amongst other things to achieve a major shift in my career! Thank you for everything, Nicky!'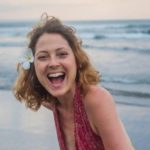 "Thank you so much for your session helping me to get to the bottom of some of my fears around public speaking and what was holding me back.
Before our session the thought of public speaking petrified me and I was dreading having to do a talk later on that day, but you helped me to change all that! I can't believe how much I LOVED getting up and speaking! I wasn't nervous and had so much fun presenting.
Thank YOU so much Nicky! Seriously, our session was brilliant. I can't believe how deep we went in such a short time."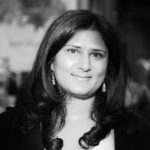 Nicky is a human angel, that's for sure. In a brief breakfast chat she coached me through a deeply set traumatic memory and belief I had been holding energetically for what feels like my entire life. I was ready to release it but with Nicky's support I felt safe in doing so
"I Just had my inner critic session with Nicky, and all I can say is, wow. This simple session is actually a life-changer! I want everyone I know to do it! The world would be a different place if we all rose above this inner critic. So if you're wondering whether or not this is for you, wonder no longer. The answer is yes. You will stand taller afterward. Thank you, Nicky! You are a treasure"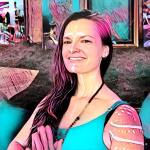 "After spending an afternoon with Nicky focused on goals and dreams, in one brief sentence, she was able to shift a mental pattern from fear to freedom which set me on track for success and growth immediately. I have been able to apply this to multiple areas in my life since! Thanks for your highly effective, professional support Nicky!"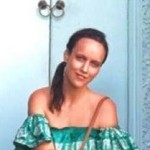 © Copyright 2019 l Nicky de Koning Coaching